Call for speakers announcement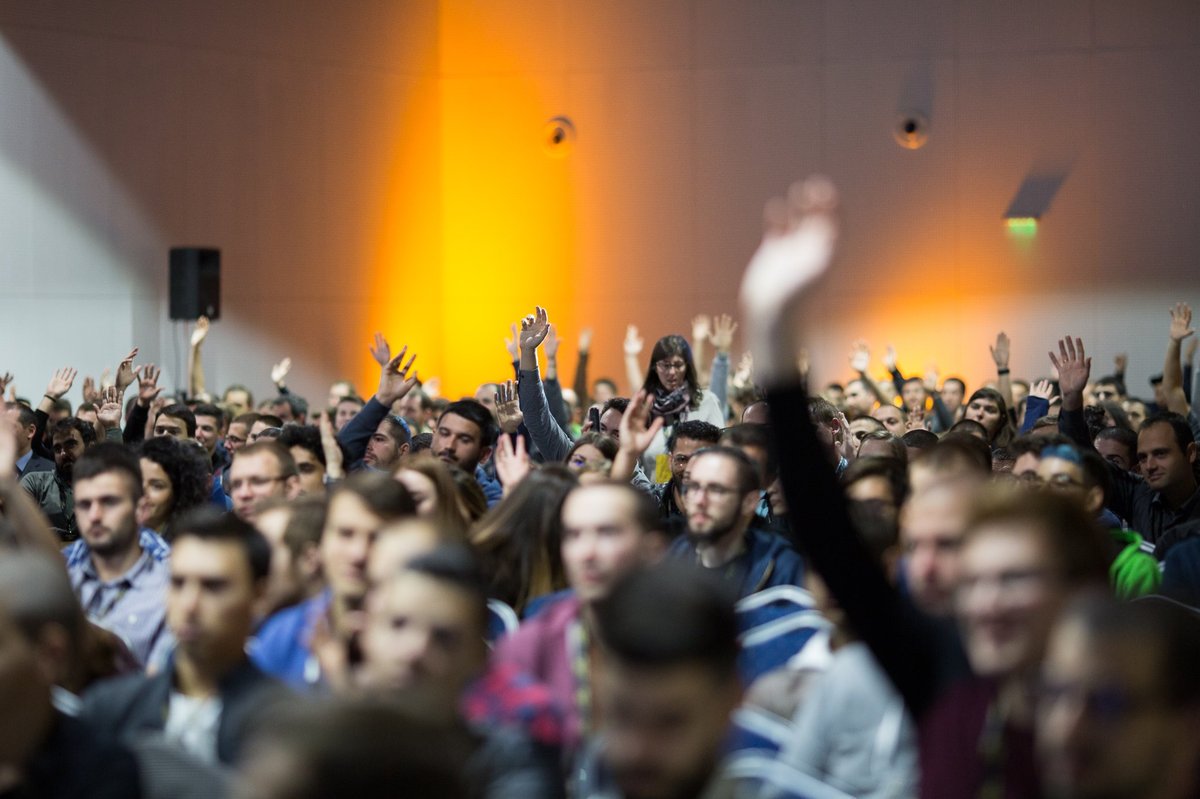 So, two weeks ago we announced a Call For Speakers for HackConf 2018 (Sofia, September 15-16). Now, let's check some boxes and see exactly what we're looking for.
⏰ This Call for Speakers closes on July 15, 2018, midnight EEST.
Every year since 2015 HackConf has welcomed professionals of all walks to share their passion, insight and experience with the developer community.
                                  We have а great and comfortable venue with space for around 1000 attendees
The selection process
We value both strong individual characteristics and the overall diversity of our speakers line-up.
Our team will review all submissions and make an initial selection

We set a convenient time for a 10-15 minute Skype interview

The team votes and chooses the final roster of speakers

What are we looking for?
The conference will run on a single track with 18 talks in two days. (Workshops will be the day before the conference). Your talk, including Q&A, should be 40 minutes long.
We encourage topics which deal with broader subjects in software development, rather than a specific technology stack.
We want to hear your stories and perspective about what goes into good software development - this is what our conference is all about.
When crafting talk proposals, remember that you'll be addressing a mixed crowd in terms of experience and skill sets. Your talk should be approachable, even if it isn't immediately relatable, so avoid making too many assumptions about what people might already know. 😉   
Guidelines
Take some time and give your application focus and purpose.  We promise your efforts will not go unnoticed.
Our full guidelines for the speakers and talks -  see here 👏
And keep in mind:
✔️ All talks are in English;
✔️ We value original ideas applicable to real-world problems;
✔️ Be brief and go straight to the point of your proposal;
✔️ Take care of the formatting;
✔️ If your talk contains live coding, we would prefer if you could pre-record it;
What if we like your proposal?
There are some perks if you become a speaker:
Travel to Sofia (if you are travelling from abroad)
Accommodation in a comfortable hotel (3 nights)
Professional photography and video recording of your talk
Ticket for the conference.
What are you waiting for? 😎
We can't wait to hear from you! Be quick and apply before July 15. 😉 
Have any questions? Please write us at conf@hackbulgaria.com or at our FB page/Twitter. 
Cheers and stay tuned for more awesome news!